PetSafe Carbondale Community Dog Park is Open!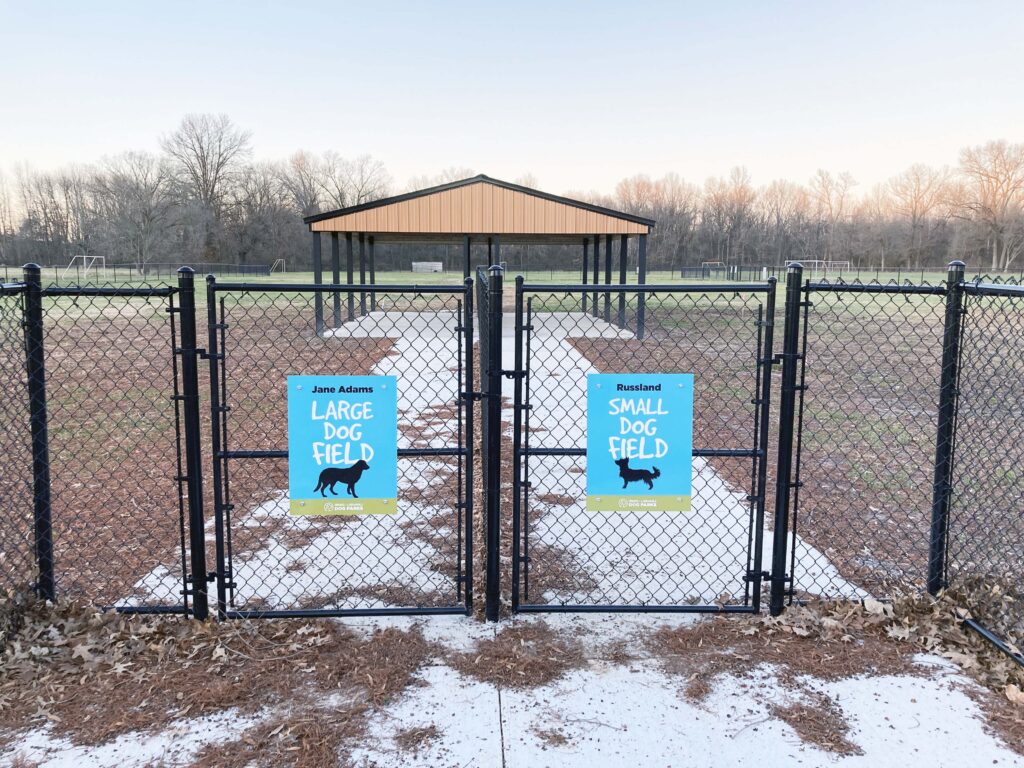 May 2022 – Carbondale's first Public Dog Park is Open, and the Grand Opening Celebration is set for Saturday May 21, 2022 (rain date May 22, 2022)!
Saturday MAY 21, 2022 9am-1pm
PetSafe Carbondale Community Dog Park
 2500 W. Sunset Drive, Carbondale, IL 62901
9:15 Watch the RIBBON CUTTING and help us pay tribute to supporters who made this park possible!
9:30-1:00 Visit area VENDORS about all things dog!
PDF Version of Grand Opening Flyer
Visitors should read the Dog Park Rules before entering. Please consider offering us feedback at [email protected]. Any park users who encounter a problem with either an owner or a dog that cannot be resolved should contact Carbondale Animal Control at 618-457-3200, ext. 4242. In case of emergency, call 911.
The Carbondale Community Dog park is adjacent to the Life Community Center. It is owned and operated by the Carbondale Park District. The construction of this park was made possible by the generous support from the residents and businesses of Carbondale and surrounding areas. The fundraising and construction were facilitated by Friends of Carbondale Dog Parks (FCDP).
We were awarded a $25,000 grant from PetSafe in September! We are truly grateful and overwhelmed by the amazing support from the Carbondale community during the month of August! Your voting helped us win this grant. It enabled us to move forward with the installation of fencing and gates already purchased with donations from the community.